Upholstery & Furniture Cleaning Company in Knightdale, NC
---
TW Pro Carpet & Upholstery Services is one fo the top Furniture cleaning companies in the Knightdale, NC area. If you have a dirty couch, love seat, mattress, or other upholstered furniture, we can help get it as clean as the day you first got it. We make sure to remove any tough stains or odors from any pieces of furniture you may need us to clean.
When the time comes to have your furniture or upholstery cleaned, we're the name you can count on if you live in Knightdale. We take the time to understand the project you call us about, what your specific furniture cleaning needs are, and we make sure to prepare for each job. That means if you have pets and need us to get rid of pet odors or pet stains, we'll arrive on time with the right equipment for the job.
Schedule Your Upholstery Cleaning Service Now!
Do I need To Clean My Upholstery & Furniture?
We think that every home should be a place where people can feel comfortable. Having dirty furniture and upholstery doesn't just look unappealing, there are health risks from not cleaning and maintaining your property. Did you know that dirty mattresses and couches may harbor some of the following:
Mold
Viruses
Bacteria
Dead Skin
Dust & Dust Mites
Pet Dander
Other Allergens
Health benefits aside, very few people like knowing that they might be relaxing on a couch that is full of dead skin! Because we use environmentally friendly and chemical free cleaning products, you'll know we're not leaving anything around that may cause a health risk to you or your family. To answer the question, cleaning your furniture is something that your family and guests will be happy you did.
Furniture & Upholstery We Clean in Knightdale, NC
No two homes are the same, especially when it comes to interior design. That means every home we go into has different pieces of furniture. We often get asked if we can clean a specific piece of furniture, the answer is almost always yes. However, if you have some upholstered furniture that needs special care, let us know before we come out so we're ready for the job. Below is a list of different furniture that we can clean for you
Chairs
Couches
Sofas & Love Seats
Mattresses
Recliners
Arm Chairs
Outdoor Furniture
And More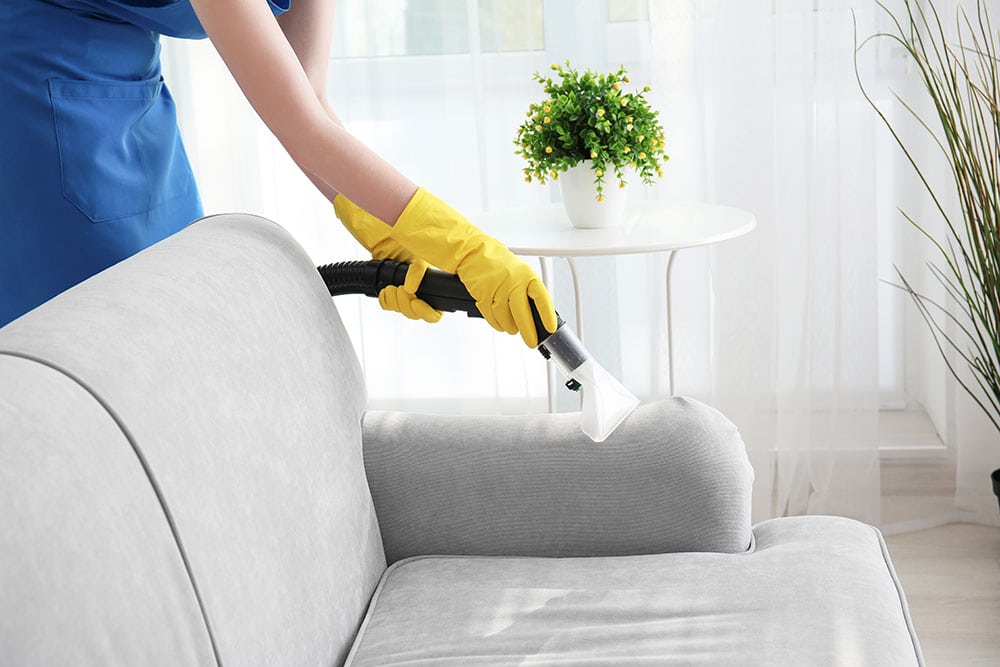 Contact TW Pro Carpet & Upholstery Cleaners in Knightdale Today!
If you have some of these pieces of furniture that need cleaning, and you have a home or residence in Knightdale NC, give the expert furniture cleaners at TW Pro Carpet & Upholstery Cleaning Service a call at 919-360-7536 or contact us online. Your family and friends will be glad you did!