Green Carpet & Upholstery Cleaning in Raleigh, NC
---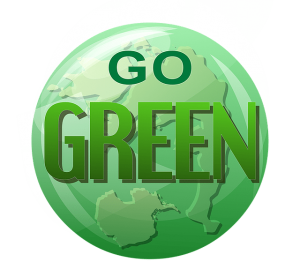 If you're like most people who live in the Raleigh area, you probably have some concerns about the environment. With our Go Green, environmentally friendly carpet & upholstery cleaning solutions, you can make sure you have a clean home and a clean conscience when it comes to protecting the environment. Our expert stain removal technicians have access to an entire arsenal of green cleaning products that are able to clean the dirtiest carpets, refresh the look of your couches and other furniture, and get rid of the dirtiest pet stains and odors.
Which Green Products Do You Use?
Because of the amount of upholstery & carpet cleaning we do Raleigh and surrounding areas, we have access to industrial strength cleaning products that many consumers might not be able to buy. One of the premium products you might find us using to get out the toughest stains, is "The Amazing Whip It!". The Amazing Whip It! is a plant based cleaner that is strong enough to get paint out of carpet, take spray paint off of cars, and even get tough stains out of clothing.  Because it's plant based, it's environmentally friendly AND chemical free. 
Schedule Your Carpet Cleaning Service Now!
Contact TW Pro Carpet & Upholstery Cleaners Today!
If you have questions about other green products we have access to, please contact us or call us at 919-360-7536.